Presence of symptoms
Before treatment, patients in the experimental group reported a higher frequency of symptoms. At completion of treatment, patients receiving healing reported fewer symptoms. Patients receiving healing reported no presence of nausea and vomiting, very little pain, no sleep disturbance, no appetite loss, no constipation, and no diarrhoea.
Lower scores represent fewer symptoms.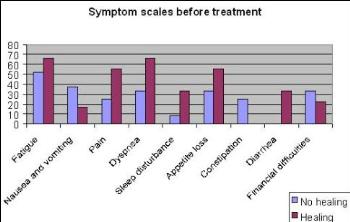 Fig. 9 Symptoms before onset of healing therapy.
(Absence of staple = no symptoms) n = 7